YOUR BIN DELIVERED
ON TIME EVERY TIME
We Recycle all the waste that goes into our skip bin hire depot in Dandenong. The waste is sorted when it arrives. We recycle timber, bricks, concrete, soil, metal and green organic waste to help our environment. Our team at Astron Bin Hire will always have your bin on Site or in your drive way on time every time. So don't delay, call today
CONTACT US
03 9793 3330
CALL US TODAY!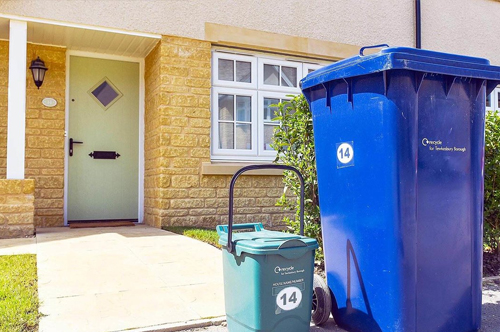 Step 1:


Choose a skip bin size you need.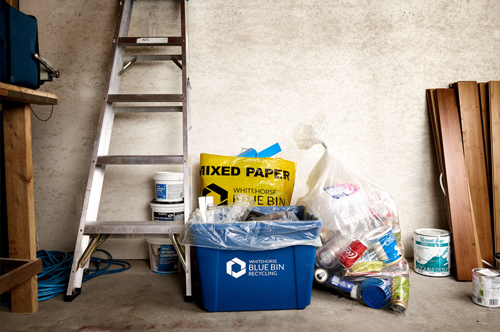 Step 2:


Book a delivery time Call 03 9793 3330.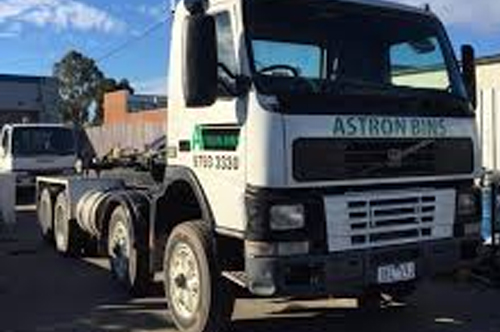 Step 3:


We will deliver your bin on time every time.
CONTACT US
03 9793 3330
CALL US NOW!
Step 1:

Choosing which size bin hire you need in Dandenong
Bin sizes are measured in cubic meters this is the symbol that is used m³
A 3m³ skip bin holds approximately the same rubbish as 3 standard 6x4 trailers when they are loaded to the top of the sides.
Astron Bin Hire Dandening have many 3m³ 4m³ 6m³ and 8m³ bins and 2m³ | 3m³ Skip Bags available for hire.
Step 2:

What do you want to put in your hire bin?
Not all rubbish can be recycled, some will go to landfill, for this reason mixed rubbish needs to be separated into certain groups ie: Household waste, bricks, soil, sand, concrete, metal, wood and organic green waste etc.
The skip bin hire price may be cheaper if it is going to be recycled which also helps the environment by reducing landfill.
Below is an easy to follow chart of what can and can't got into the skip bin hire.
What You Can Put Into a Hire Bin
What Not To Put Into a Hire Bin
Skip bin hire prices are calculated by size of bin or skip bin, and what type of waste goes into the bin. For example: Bin hire for general waste is cheaper than green organic waste. Below are diagrams showing our walk in hire bins and prices for general waste only. For other waste items in Dandenong skip bin hire please call Timmy on 0411 479 194 for a quote.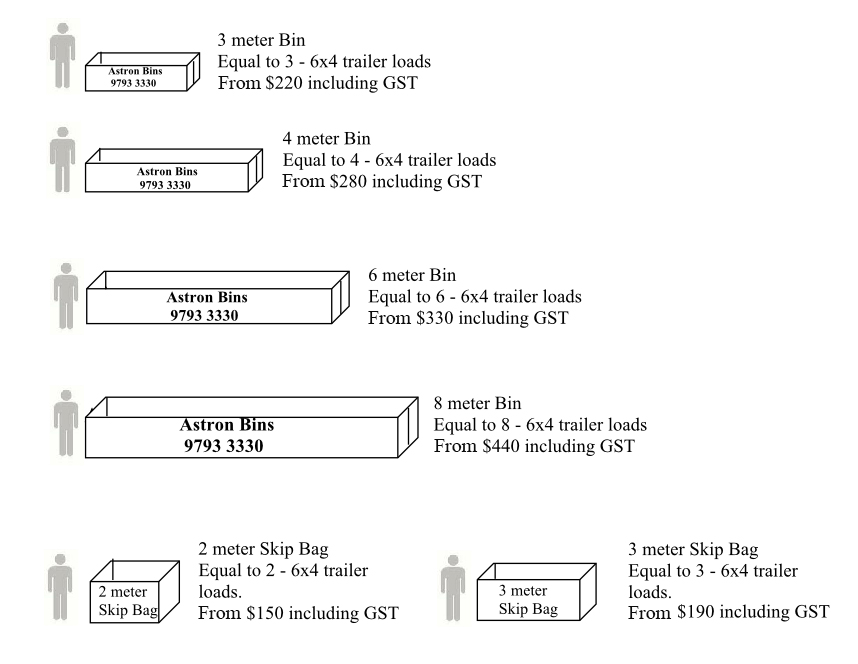 Please note that Skip Bags Hire is for general waste only.
Gotta hire a skip bin in Dandenong?
Bin Hire
Online Order Form
---
Simply Fill The Form Below To Get Help Fast or To Call Us Now at 9793 3330.
Step 4:

Ordering Your Skip Hire Bin
Ordering your bin is simple. You can use our booking form in the contact us page or if you are more comfortable using the phone, simple call Timmy on 0411 479 194 or 9793 3330 our bin hire service are stretches from Dandenong to a 30 kilometer radius.